We Need Your Support
Deborah's Palm, a 501c3 tax-exempt nonprofit charitable organization (Tax ID # 20-4500717), is a multi-faceted women's resource center serving the communities of t
he Peninsula. Our primary goal is to provide a safe, supportive environment where women experiencing traumatic loss or life-altering transitions can reclaim their own strength, learn new skills, and find empathy and solace through their connections with other women.
We are seeking a financial contribution to support our innovative, self-directed programs for women. Your contribution in any amount will make it possible for us to provide resources and services to the more than 150 women who walk through our doors on a weekly basis.
How Donations Are Used
Deborah's Palm offers educational programs, services, seminars, and support that empower women to fulfill challenging roles within their families, workplaces, and communities. A variety of classes and workshops address work/life balance, healthy lifestyles, financial literacy, career development and professional networking, to name a few. Our resources are expanding and our support services include counseling, mentoring, group work and sliding scale counseling, to provide easy access to all women. Some classes and services are fee-based, however it is not sufficient to offset all the costs to run the center's facilities. Your gifts help by supplying funds for these sought-after programs and making this place a haven for women in the midst of Silicon Valley.
Please Donate Today
Your donation can make a world of difference for the women of Deborah's Palm. Your monetary contribution is used to initiate and create programs, and lead activities that promote mentoring, social support, leadership development, and community engagement.
We accept donations via PayPal or check. Please mail checks to:
Deborah's Palm
555 Lytton Avenue
Palo Alto, CA 94301
Or, you can make your donation now through PayPal by clicking on the button below.
Donate Via Razoo 
Razoo (a crowd funding platform for causes) is inviting nonprofits and individuals from across America to join together and raise funds for the world-changing causes that matter to them. This online fundraising platform is easy and safe!
eScrip Online Mall
Support Deborah's Palm by shopping the eScrip Online Mall. You can now shop at over 1,000 of your favorite online merchants — like Nordstrom, Barnes & Nobles, BestBuy, HomeDepot — and Deborah's Palm can earn up to 16% of the purchase amount.
This holiday season, please think of us before you shop online. It's free to you and valuable for us. Simply go to the online mall website, choose from 1,000 participating retailers, and we'll earn contributions automatically.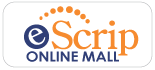 *NEW* Way to Give! Amazon Smile!
Help support us, the next time you shop on Amazon! With their new program, Amazon Smile, you can select Deborah's Palm as your favorite charity, so a portion of the total sales comes to us! Here is a link for more info: https://smile.amazon.com/  Thanks for helping us in this way!
Our Wish List! (Updated 7/17/15)
Tea (Individually wrapped) & Coffee
K-Cups (all kinds) for our Keurig Coffee Machine
Drinking Water in Bottles or Jugs
Planting Containers (Large) & Planting Mix
Office Supplies (white or colored copy paper, pens, paper clips, post-it notes, etc.)
Ink Cartridges for HP Office Jet Printers (HP 940 & 951: Black, Cyan, Yellow & Magenta)
Paper Goods: Paper cups, Paper towels, Toilet paper, etc.
Photo credit: Martin Fisch