Deborah's Palm, a 501c3 tax-exempt nonprofit charitable organization, is a multi-faceted women's resource center serving the communities of the South Bay Peninsula. Our primary goal is to provide a safe, supportive environment where women experiencing traumatic loss or life-altering transitions can reclaim their own strength, learn new skills, and find empathy and solace through their connections with other women.
We Need Your Support
We are seeking a financial contribution to support our innovative, self-directed programs for women. Your contribution in any amount will make it possible for us to provide resources and services to the more than 100 women who walk through our doors on a weekly basis.
How Donations Are Used
Deborah's Palm offers educational programs and services that empower women to fulfill challenging roles within their families, workplaces, and communities. A variety of classes and workshops address work/life balance, healthy lifestyles, financial literacy, career development and professional networking. Some classes and services are fee-based, however it is not sufficient to offset all the costs to run the center's facilities. We are primarily a volunteer organization. Donations go directly to expenses like electricity, maintenance, and office supplies.
Please Donate Today
Your donation can make a world of difference for the women of Deborah's Palm. Your monetary contribution is used to staff the office, initiate programs, and lead activities that promote mentoring, social support, leadership development, and community engagement.
We accept donations via PayPal or check. Please mail checks to:
Deborah's Palm
555 Lytton Avenue
Palo Alto, CA 94301
Or, you can make your donation now through PayPal by clicking on the button below.
eScrip Online Mall
Support Deborah's Palm by shopping the eScrip Online Mall. You can now shop at over 1,000 of your favorite online merchants — like Nordstrom, Barnes & Nobles, BestBuy, HomeDepot — and Deborah's Palm can earn up to 16% of the purchase amount.
This holiday season, please think of us before you shop online. It's free to you and valuable for us. Simply go to the online mall website, choose from 1,000 participating retailers, and we'll earn contributions automatically.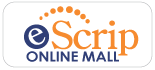 Our Wish List!
Ink/Toner: 940 HP Office Jet Ink Cartridges: Black, Cyan, Magenta, Yellow
Office Supplies (white copy paper, pens, paper clips, post-it notes, etc)
Tea & Coffee
Paper Goods: Paper towels, Toilet paper, Napkins, etc.
Planting Containers (Large) & Planting Mix
Patio Furniture: White, Wicker, Outdoor (Resin)
Rocking Chairs: Outdoor, White
Photo credit: Martin Fisch